Introduction of Myanmar IT Academy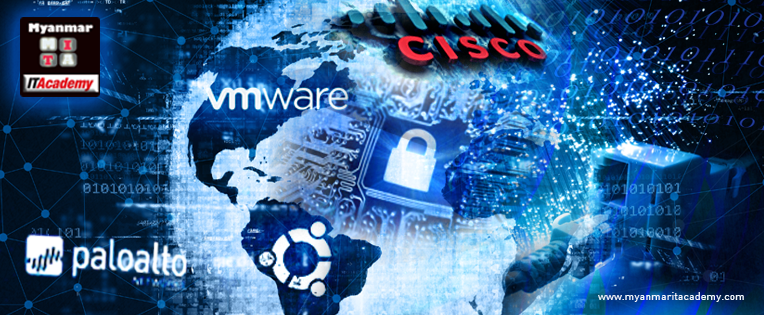 Nowadays, Myanmar is one of the best emerging markets for the IT sectors. It is becoming even more so every day and will be in the next few years. MITA, with its strong workforce has made an entry into these sectors.
In 2013, MITA started as a training center. We continue to develop this business and aim to be the leading force in Myanmar. This is now and exciting era for our students, our customers and MITA is proud to be marking a great impact.
Solution and tools are not enough today. You need a tight IT strategy and real execution that's flexible with changing technology, responsive to the moving target and considerate of lean budgets. And, you need it all done yesterday. This is a heavy load and MITA :one of our subsidiary services has the answer.
Security Solution
CCTV Surveillance System
Video Intercom System
Public Address (PA)
Fire Alarm System
Access Control & Time Attendance System
Intrusion Alarm System
IT & infrastructure Design Solution
Network
Compute
Storage
Collaboration
Fiber Optic Installation
Project References
Global Sky Co.,Ltd.
Top Speed Co.,Ltd.
Star Mart Co.,Ltd.
Golden Green Arrow Co.,Ltd.
Top Center Myanmar
Sky Man Hotel
Royal Toe Hotel
IT Training
PC Hardware Engineering Course
Network & System Engineering Course
Microsoft Server Administration Course
Mikrotik Network Engineering Course
Free Video Learning in Youtube MITA Channel
Myanmar IT Academy
Address: No.(4), 6B, Baho Street, 3 Quarter, Kamayut, Yangon, Myanmar
Contact : 095165598, 09795633869,
Email :[email protected]
Website :www.myanmaritacademy.com